Who Really Loses?
The environmental and economic benefits of recycling are well documented. Recycling creates more jobs than disposal, and manufacturing with recycled commodities just makes good business sense. So why does it seem like we're going backwards?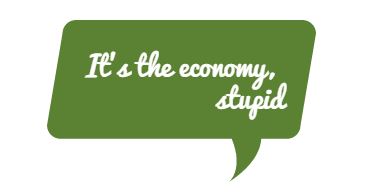 Even though recycling has gained a foothold in numerous cities and companies across the state, for many more it's still not second nature. And how can it be when programs are different, at home, at work and downtown? Or when no recycling services are available at all?
The State's role in solid waste and recycling has been very one-sided. To this day, State solid waste policy legally requires all 83 counties to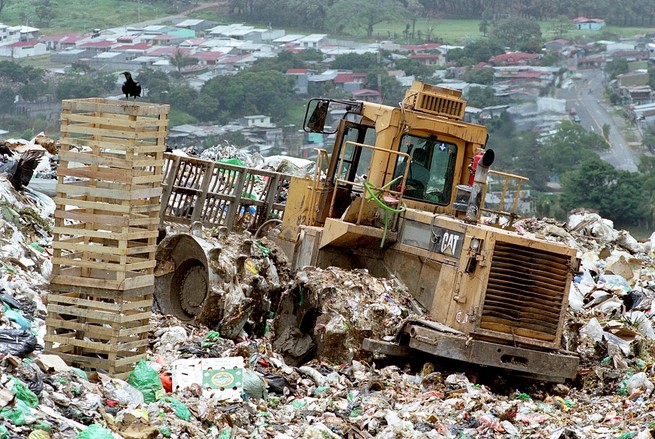 provide disposal capacity, but not recycling capacity. This policy has been so effective that we have more than enough disposal capacity at cheap enough rates that Michigan attracts a significant portion of waste disposed here from throughout the Great Lakes region and Canada. This solid waste policy makes it hard for recycling and composting to compete.
The 1988 Quality of Life Bond (a nice slug of funding that helped establish many of the good public programs still active today) along with the Bottle Bill and the ban on landfilling yard waste have contributed to the success of recycling. But little else has been done on the State level. It's communities, companies and residents that are asking for and paying for the recycling services they receive. And that approach has resulted in a 15% recycling rate. But if Michigan is to benefit economically from recycling, it's got to do more.
While municipalities are generally responsible for solid waste services, the private sector has long been an important partner in providing those services. More stringent environmental standards and new opportunities for economic development have pushed private sector service providers to grow their services to include recycling and composting. But the private sector is pushing back.
And who can blame them? They're just out there trying to make a buck. And times are tough. Cheap oil makes it difficult for recycled commodities to compete with virgin commodities, but cheap oil also means lower transportation costs.
The truth of the matter is that trash, recycling, and composting are all services. It costs us to have our waste picked up at the curb, transported to a landfill and monitored there into perpetuity. Just like it costs us to have our recyclables or our compostables picked up at the curb and taken to a recycling plant or compost facility where they are processed into commodities for market. The difference lies in the fact that the waste we store in landfills does little for us. Landfill disposal may in fact cost us more than we are paying now; we don't know yet what the impact of all these modern products in modern landfills will be over time.
Recycled and composted commodities, however, can do a lot for us. They can provide farmers with a natural, non-toxic soil enhancer, create new material reprocessing jobs, and supply Michigan manufacturers with a local feedstock for local production. All of these activities create economic and environmental value. But why aren't we more quickly embracing these new materials management techniques?
Because recycling is not free. It is a service. A service that today, costs more than landfilling. Ultimately it's a service that has many more benefits to the collective we than landfilling. And because State policy played a key role in the market dominance that landfills enjoy, the State has an even more important role to play in bridging the gap between the waste-based culture to a resource-based culture that favors more effective materials management.
Inertia is a powerful thing. There are a whole host of issues that conspire to maintain our dependence on landfills. We need State policies that will protect existing landfill space and that won't foster landfill expansion. Policies that level the playing field and make recycling and composting affordable and worthwhile material management options that support Michigan communities and businesses working to accomplish their sustainability goals. I'll leave you with this question: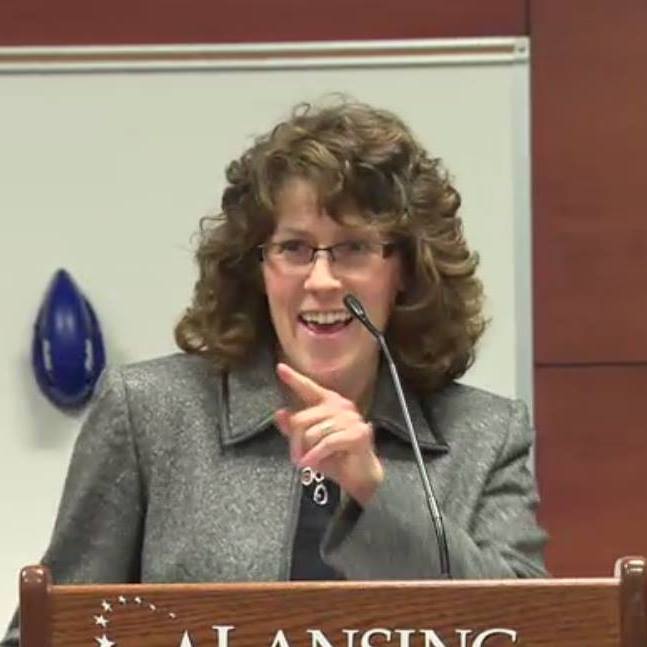 Kerrin O'Brien is the executive director of the Michigan Recycling Coalition. On August 26, 2016, Kerrin had the opportunity to talk with Michigan Public Radio about this issue. Click below to read the article and listen to the interview.
Share this post: